Bay Area Beauty: The Artistry of Harold G. Stoner, Architect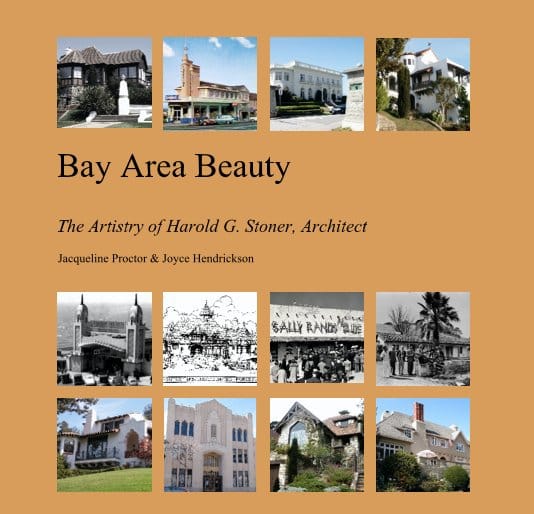 Noted by San Francisco Chronicle's John King, "… Harold Stoner, one of the most prolific and influential architects working in the San Francisco neighborhoods west of Twin Peaks … There's an entire new book on Stoner, who could leap from storybook cottages to Spanish castles and give each a romantic air."
If you grew up in San Francisco, chances are you are among the thousands who skated at Sutro's Ice Rink, learned to swim in the magnificent baths perched at the western edge of San Francisco's coastline, or gazed at the ruins there now and wished you had seen it before it burned to the ground. It is also likely that neither you, nor anyone else, knew that the ice rink and the once towering Depression-era facade at its entrance were a bit of "Brighton-by-the-Sea," brought here by a British gentleman named Harold G. Stoner. Thousands more flocked to the Golden Gate International Exposition in 1939 to see its most popular attraction, Sally Rand's Nude Ranch, which was also designed by this quiet family man, along with the medieval mountaintop mansion for Adolph G. Sutro. These landmarks of the City's history are gone, but Stoner's architectural artistry endures in the hundreds of homes he designed in San Francisco's Balboa Terrace, Forest Hill, Monterey Heights, Sea Cliff, St. Francis Wood, West Portal, Ingleside Terraces and Lakeside neighborhoods, along with more in Hillsborough, San Mateo, Ross, San Anselmo, San Rafael, Oakland, Berkeley, and beyond to Angels Camp, Lake Tahoe, and Los Angeles. Now for the first time, the interiors of more than two dozen of these charming and rarely viewed homes can be seen among the nearly 400 specially commissioned photographs and archival images featured in this comprehensive 160-page historical survey of the beautiful works created by Harold G. Stoner.
Discover the surprising story of how this talented Englishman and veteran of World War I was not only associated with some of the Bay Area's most historic events, places, and figures, but was responsible for creating some of its most charming architecture, including four San Francisco Chronicle model homes toured by thousands in the 1920s. His artistic designs graced the covers of Walter Dixon's Home Designer and Garden Beautiful Magazine and were featured on the Golden Gate International Exposition Model Home Tour in 1939. A master of Period Revival designs, including what we now call Storybook style, he excelled at all phases of the Bay Area architectural tradition, from collaboration with noted landscape architect Thomas Church, to creating what renown architectural historian David Gebhard lauded as "one of the country's most elegant Art Deco designs." Throughout San Francisco and beyond, Harold G. Stoner's British architectural philosophy and artistic talent have given the Bay Area a unique and timeless legacy that enriches the architectural character of some of its most beautiful neighborhoods.
See a preview of the book and how to purchase at Blurb.com or by contacting the author. See more at Harold G. Stoner.