A Motel for San Anselmo?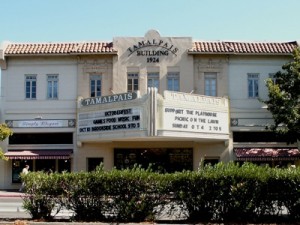 Early in his architectural career, Harold G. Stoner created an iconic landmark for downtown San Anselmo, CA, with his 1924 Tamalpais Theater design on Sir Francis Drake Blvd. At the end of his career, he was asked to create another commercial building at a key intersection a few blocks away from the theater.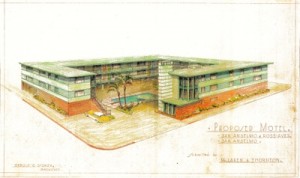 This mid-century style architectural drawing by architect Harold G. Stoner was for a planned motel to be built at the corner of San Anselmo and Ross Avenues where the US Bank is now located. The streamline design included his trademark use of stone and brick on the first floor exterior and chimney/motel sign, along with light-filled rooms and lobby area.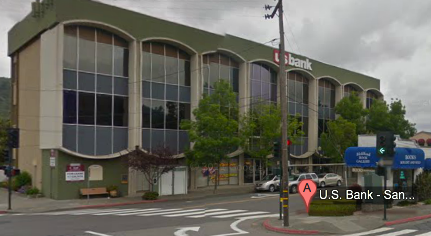 It was recently donated to the San Anselmo Historical Museum by Joan Radieve. Her grandfather, Peter C. McLaren, purchased a large lot at this location and opened a livery stable in San Anselmo around 1903. The old livery, later converted to auto repair, was torn down in 1962 after the property had been sold to Ross Valley Savings and Loan. It is unknown as to why the motel was never built. My thanks to Author and Historian, Judy Coy, for sharing this recent donation with me. See her book about San Anselmo history at – Images of America: San Anselmo.